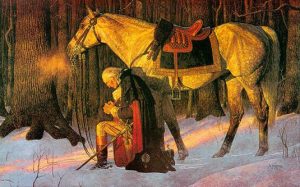 Psalm 107:28-30 "Then they cry unto the LORD in their trouble, and he bringeth them out of their distresses.  He maketh the storm a calm, so that the waves thereof are still.  Then are they glad because they be quiet; so he bringeth them unto their desired haven."
James 5:14-16 "Is any sick among you?  Let him call for the elders of the church; and let them pray over him, anointing him with oil in the name of the Lord:  And the prayer of faith shall save the sick, and the Lord shall raise him up; and if he have committed sins, they shall be forgiven him.  Confess your faults one to another, and pray one of another, that ye may be healed.  The effectual fervent prayer of a righteous man availeth much."
Luke 11:9-10 "And I say unto you, Ask, and it shall be given you; seek, and ye shall find; knock, and it shall be opened unto you.  For every one that asketh receiveth; and he that seeketh findeth; and to him that knocketh it shall be opened."
In light of the severe difficulties the men faced at Valley Forge, General Washington turned to the one thing that he knew could make a difference – he prayed.  The image of Washington kneeling in prayer has been described as the most sublime in American history (see next week's post).  A Quaker named Isaac Potts described the prayer of Washington in this way: "Such a prayer I never heard from the lips of man."  His conclusion after seeing the fervent prayer of this founding father:  "it was the cause of God and America could prevail."  Witnessing one man's prayer convinced a skeptic that victory was possible.
Our fervent prayers can bring victory too!  They can calm the storm.  They can make still the waves.  They can bring us out of distress.  They can heal; they can save; they can raise.  The can bring forgiveness.  They can avail much!
We need such power in our land today.  PLEASE PRAY WITH FERVENCY FOR A REVIVAL IN OUR LIVES AND IN OUR LAND.  We need God's power in all that we do, and with it we can prevail in spite of the distresses we face.