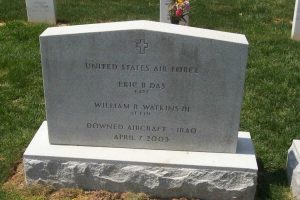 John 15:13 "Greater love hath no man than this, that a man lay down his life for his friends."
Fifteen years ago today, Lieutenant Colonel Salty Watkins and Captain Boot Das lost their lives defending our country in the skies of Iraq.  On that dark night, and in the midst of heavy Iraqi fire, these two heroes and personal friends passed on into eternity.  In doing so, they left behind two widows, two kids, and a vast community of mourning colleagues.
This past week, we lost Major Cajun Del Bagno during a USAF Thunderbird training flight, and we lost Captain Samuel Schultz, First Lieutenant Samuel Phillips, Gunnery Sergeant Derik Holley, and Lance Corporal Taylor Conrad during a 3rd Marine Aircraft Wing training sortie in southern California.
These tragedies provide us stark reminders of the bravery of our men and women in uniform.  While our Sailors, Soldiers, Airmen, Marines, and Coast Guardsmen often make the defense of our nation look easy because of their skill and courage, what they do is inherently dangerous.  Whether it is in combat in an F-15E Strike Eagle over Iraq; in training in a CH-53 Super Stallion or an F-16 Fighting Falcon in the southwest deserts of the United States; or on land, air, or sea around the planet, these men and women are willing to lay down their lives for their friends.
PLEASE PRAY FOR OUR MEN AND WOMEN IN UNIFORM.  As they faithfully do their sacred duty for their country, it is our sacred duty to faithfully pray for them and the country they so bravely serve.